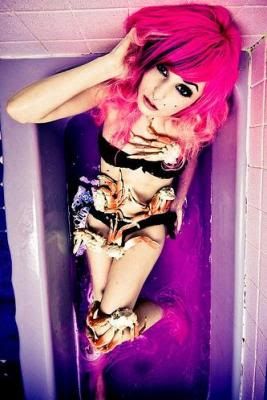 Audrey Kitching & Izzi Murder
Both are sooooo hot ! I mean , i just like their style and make up ! For Audrey , i love her hairrrrr ! I fell in love with scene type since last two years mybe ? Since i watched video about Scene Queens . They are sooo freakin pretty ! Izzi Murder , i lovee her make up ! I love her eyes make up ! Pretty ! Like it a lot !
Untung lah jadi model =.=
byeh !